Why Do I Need Premium WordPress
Hosting

?

No matter what industry you're in or how big or small you are, your company's website is vital for business. How you present your brand online determines how your business is perceived. Customers today make snap judgments in seconds. If your site is slow, down, or full of malware, visitors will leave and your competition is only a couple of clicks away.

Your website hosting lays the foundation for everything you do online. If your website is down or underperforming, everything else you do crumbles. Many fall into the trap of thinking they can save a few dollars on their website hosting, and realize too late that saving a few dollars on hosting costs them significantly more in the long run.

Premium WordPress hosting isn't just for the big guys, businesses of any size can enjoy the benefits.
Get The Benefits Of Premium Website Hosting
Our premium website hosting does more than simply host your website online. It gives you a faster loading site, added security, and monitoring services to protect you around the clock from outages and service issues. If any problem arises, it is automatically resolved.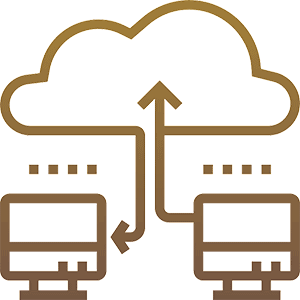 Hosted with Google Cloud
We built our hosting plans around the Google Cloud Platform. This gives you access to hyper-fast, persistent SSD storage with built-in redundancy. You can trust that your data is always safe, secure, and available when you need it.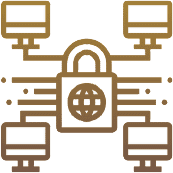 Content Delivery Network
We work with Key CDN, a content delivery network powered by HTTP/2 and IPv6, to improve your website speed anywhere your customers are accessing you.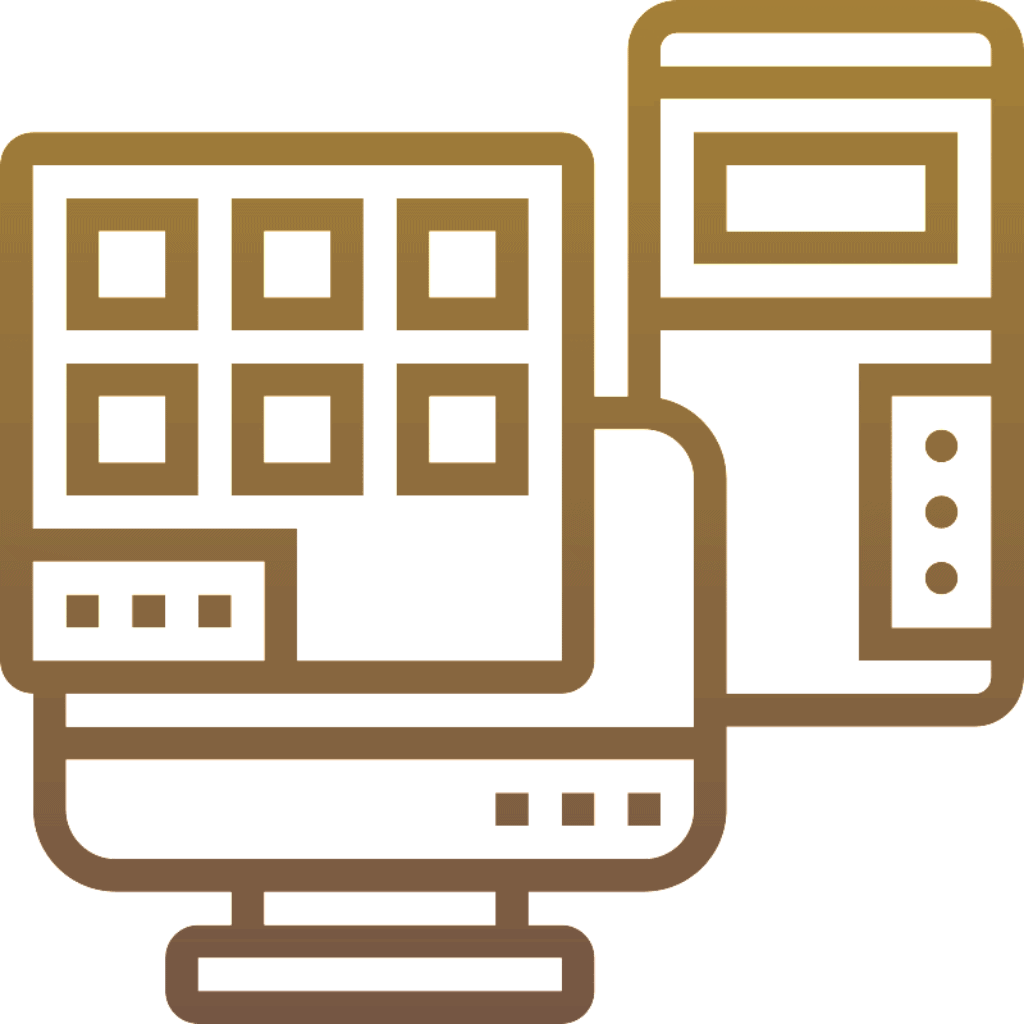 Included Site Staging
Unlike many cheaper hosting plans, we provide you with a staging area as a default. Duplicate your website instantly and test out any new features or plugins without having any effect on your existing site. Once you're done testing, you can push the changes to your live site with the click of a button.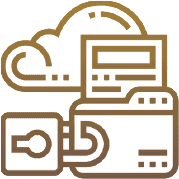 24/7 Security & Uptime Monitoring
Get top security, fast performance, and up-to-date technology. With automated daily cloud backups, hack and malware removal, and self-healing technology your website will be monitored around the clock for outages and service issues, so if any problem arises, it automatically is resolved.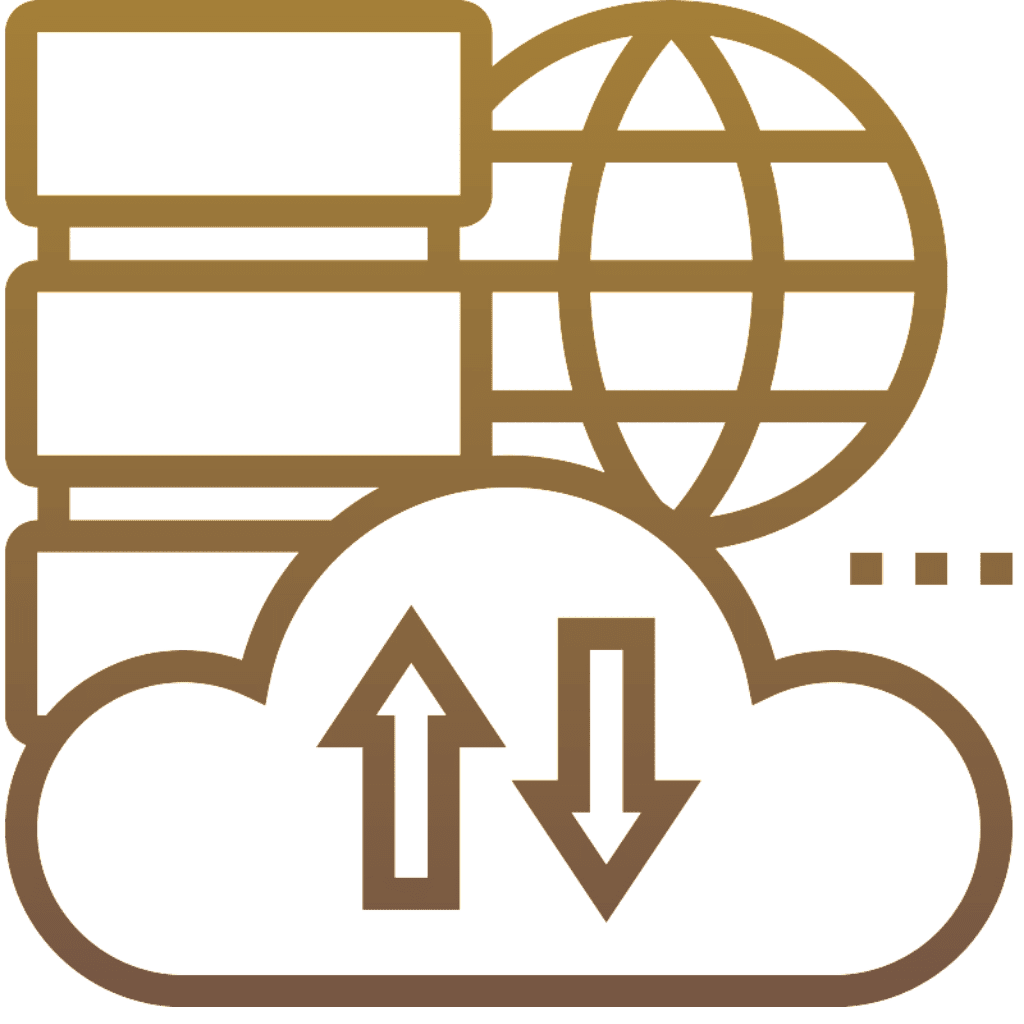 Data Optimized for Speed
Our Global Data Center Optimization makes your pages load faster, reduces latency, and provides a better overall browsing experience for your visitors. Your MySQL database settings get automatically adjusted on a weekly basis to enhance performance.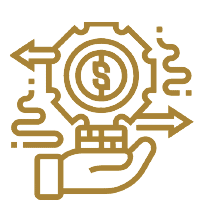 Website Caching
We take care of your caching at the server level to help your website load incredibly fast. Our caching plugin provides high-level control, such as purging your cache automatically when your site is updated.
Also Included With Our Award-Winning Website Hosting:
Fully Managed
Enhanced Website Security
Global Data Center Optimization
Automatic Database Optimization
Automatic Daily Optimization
Ultimate Speed
Automatic Daily Backups
Hack & Malware Removal
Free SSL Certificate
Self Healing Technology
14-Day Backup Retention
Manual Backup Points
10GB Storage/SSD Storage
Free Migration
HAPPY CLIENTS
We're Friendly & Easy To Work With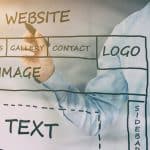 Lori Weisman, MA, LMHC.
"I recently began working with Jamie and his team at Strategic Websites. Jamie and his team handled everything efficiently and tended to every last detail. Jamie is so knowledgeable, personable and has a lot of integrity. He knows how to make a business grow and this shows through in all of his suggestions. The team never lost patience with me as I needed some extra hand holding and guidance. Jamie went out of his way to get my website live as I had a deadline to meet. He really cared about my project and took the time to understand what my needs were. I trust him completely and intend on using him to continue to build my business tapping into his wealth of knowledge. My only hesitation in highly recommending him is that he will be too busy for me!"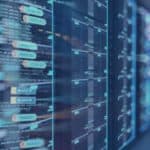 Paul McCandless, MFT
"I started to implement some of the strategies you talked with me about last fall in terms of raising my Google rating. So, I Googled the above search term and for the first time ever I showed up on the front page! A credit to your expertise. Thank you!"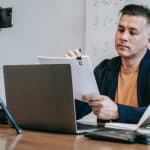 Corey Pontz / CWP Design Studio
We love working with Strategic Websites. First and foremost, they are reliable – that is the most important thing that I look for in a web development partner. When they say they are going to do something, they do it…and, many times, quicker than I had anticipated. The value that they bring to the relationship is immeasurable. However, what makes working with them so enjoyable is their website management after site launch. They never abandon ship and are always available when you need them. I can't recommend them highly enough.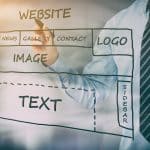 Emily Kramer-Golinkoff – Co-Founder, Emily's Entourage
"We have had the pleasure of working with Jamie Markizon and Strategic Websites for a number of years now. They're the most reliable resource for managing and updating our website. But on top of their talent, experience and professionalism, they're also the kindest, most wonderful people. It's a joy to collaborate with them and we feel really lucky to have such stellar people on our team."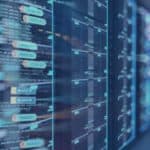 PanoramaPatientNetwork.org
"We started working with WP Nonprofits and Strategic Websites in an effort to boost our ad grant utilization, increase our social media engagement, and develop a new website. Once we started our relationship with WP Nonprofits and Strategic Websites, we began seeing great results. They have consistently helped us get almost full utilization of the $10,000 monthly Google Ad Grant. Plus, our newly developed website is drawing in more visitors and our social media presence is becoming more widely known thanks to the increased engagement. We recommend WP Nonprofits and Strategic Websites for any of your nonprofit marketing and website needs."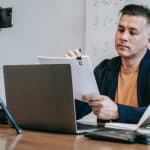 Alexa Elkington, LMFT / Couplecounseling.com
I had the good fortune to meet Jamie Markizon in 2016. I was super impressed with his knowledge, his attitude and his desire to make the businesses he works with more successful. I knew then I wanted him on my team. The next year I consulted Jamie on redoing my website. He helped me all along the way. Today, 2021, my website continues to be number one on google searches in my area. My business continues to grow and Jamie and his team are keeping me current. I appreciate the quick turn around time I receive when I request a change or post a blog. I am very glad I have this company, Strategic Websites, managing my website and driving my web traffic. Their work gives me the time I need to do my work.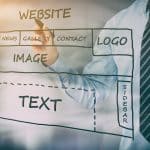 Jessica Myers, LCSW, Emergent Relationship Center
"Strategic Websites helped me create a reliable stream of clients. Before working with them I was constantly worried about getting new clients and having enough work. Building a private practice is hard and I really struggled to keep my spirits up before I hired Strategic Website. Now, I am getting consistent calls and am currently hiring someone to help me answer and return all my phone calls."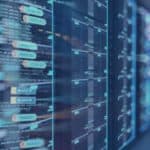 Tom Burton, Certified Transactional Analyst Psychotherapist
"Thank you for all that you have done and are doing. I would like to continue working with you. I also appreciate the support plan that I bought into. Your team is great. I value the quick response time and their expertise at doing the work."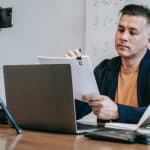 Sue Diamond, MA, RCC Founder of Good Life Therapy & Good Life Recovery
"I have been working with Jamie and his team for many years. They have set up 2 awesome websites for me and continue to provide me with timely trouble shooting, updates and maintenance. I love working with this team. Their care and professionalism shines through consistently. There have been so many times when Jamie and others have gone 'above and beyond' the call of duty, and bailed me out of a crisis on a weekend! I value so much what they have helped me build and I couldn't continue to be a successful entrepreneur, without their ongoing guidance and support. You can't go wrong choosing them to work with."
OUR PROCESS
Your Website
Security

Is Our Top Priority
With cyberattacks on the rise, securing your website is more important than ever. Protecting your website is our top priority. Our secure WordPress hosting service includes proactive protection and routine monitoring to ensure your website is secure at the server level.
Our security features include:
Two-Factor Authentication
Cloudflare Firewall with free DDoS Protection
Google Analytics Connected
Automated Backups
Isolated LXC Containers
Self-Healing PHP
Support for Encrypted SFTP and SSH Connections Only (no FTP)
Try Our Premium Website Hosting With No Long-Term Commitment
Unlike many other hosting plans, we don't force you to make long-term commitments before you've tried out our services. You can select to take it month-by-month or save more by signing up for a year. You enjoy the same great features, no matter which plan you choose.
Fully Managed hosting
Robust Security
Free Content Delivery Network
Built on the Google Cloud Platform
Data Storage that's Distributed through a Global Cloud Network
Automatic Database Optimization
Ultimate speed
Free Migration
Manage Your Site with Ease with our Custom-Built Hosting Dashboard
Most host providers give cPanels with limited usability that are hard to read and difficult to manage. These dashboards discourage you from digging into your website data to find out everything your site is trying to tell you.
We believe that everyone should feel empowered to manage their site themselves and have access to important analytics to aid in their decision-making. So, we provide you with a custom dashboard specifically designed to make it easy to manage your WordPress website.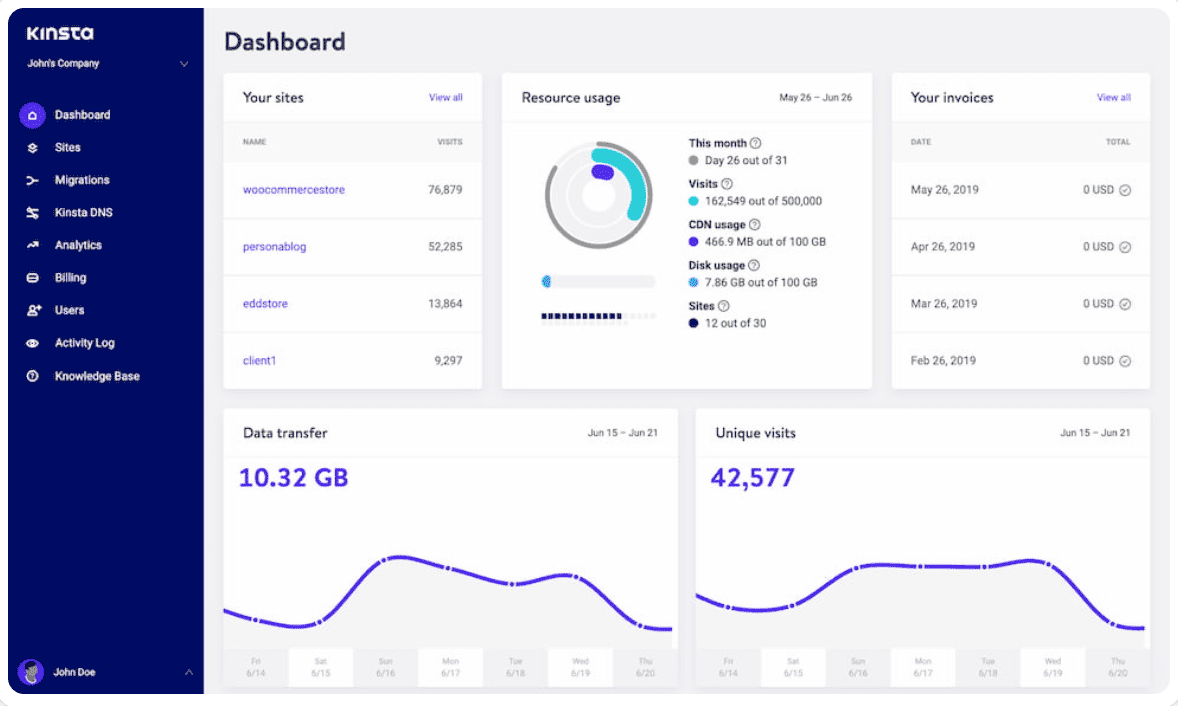 Our Customized Hosting Dashboard Gives You:
Detailed analytics

Including performance analysis data, CDN usage and insights, bandwidth and visitor data, and cache HIT and MISS ratio.

Cloudflare Integration

A built-in Cloudflare integration with optimized settings to secure and boost the performance of your site without the need for a separate Cloudflare subscription.

Search & Replace Tool

A search and replace tool to perform bulk updates.

Purge Cache

The ability to purge site cache within the dashboard.

Staging Sites

Easy features for pushing staging sites live and restoring backups to staging.

SSH Keys

The option to add your SSH keys to the MyKinsta dashboard to heighten login security.

Block IP Addresses

An IP Deny tool that lets you quickly and simply block IP addresses.

New Relic Integration

New Relic integration for a deeper dive into site performance issues.

PHP My Admin

Quick phpMyAdmin access. Plus the ability to restart PHP as needed, as well as the option to toggle between different PHP versions with one click.

SSL Certificate

The option to install your own custom SSL certificate in the dashboard (or use our automatic Cloudflare SSL certificates for free).

Multilingual

A multilingual MyKinsta Dashboard available in 10 languages: English, German, Spanish, French, Italian, Portuguese, Japanese, Dutch, Danish, and Swedish.

Premium Amazon DNS

Premium Amazon Route 53 DNS included, so you can manage your DNS records directly within the dashboard.
See first hand how user-friendly our platform is by scheduling a demo with us today!
Try Our Premium Website Hosting With No Long-Term Commitment
Our WordPress website hosting delivers performance benefits across the board compared to budget website hosting providers.
| | Our Hosting | Bluehost | Godaddy |
| --- | --- | --- | --- |
| Page Load Time | 0.41s | 8.08s | 4.160s |
| Uptime | 100% | 99.94% | 99.159% |
| Peak RPS | 225.5 | 245.68 | 285.92 |
| Average RPS | 163.43 | 162.86 | 195.06 |
| Peak Response Time (ms) | 2,622 | 15,263 | 15,075 |
| Average Response Time (ms) | 355 | 1,507 | 1,021 |
Optimized for Local and Global Traffic
When you host your site with us, you get enhanced local performance that is also ready for global traffic when your business is ready to reach customers anywhere in the world.
Our hosting service is built on a global network of servers spread out across 28 locations on five continents. Unlike other host providers, our WordPress website hosting lets you choose the data center you want to use. Locations include: the United States of America, Canada, Brazil, United Kingdom, Belgium, the Netherlands, Germany, Finland, India, Singapore, Hong Kong, Japan, Australia, Taiwan, Poland, Indonesia, South Korea, and Switzerland.
Make the Switch and Enjoy the Benefits of Premium Website Hosting Today
Our WordPress website hosting service gives your website a range of performance boosting features that will help you rank better and improve customer experience. If you'd like to make the switch and enjoy the benefits of premium website hosting, give us a try today.
Compare Hosting Features
BlueHost
Metered Bandwidth
No Monitoring Guarantee
No Detailed Performance
$149.99 Migration Fee
Staging Varies By Plan
CDN Varies By Plan
DNS Varies By Plan
No WooCommerce Optimization
No IP Geolocation
No Backups or Frequency Add-on
PHP 7.0, 7.1, 7.2, 7.3
SSL Included
Core Varies By Plan
3 Plan Tier Options
Plans Start at $3.95(no monthly billing option)
Our Hosting
No Limit Bandwidth
Uptime Monitoring
Detailed Performance Analytics
Free Migrations Included With All Plans
Staging Environment Included
200+ Free CDN (All Regions)
200+ Free Premium DNS (All Regions)
WooCommerce Optimized
IP Geolocation
Additional Backups & Frequency Add-on
PHP 7.3, 7.4, 8.0
Free SSL Included With All Plans
Same Core Infrastructure Across All Plans
10 Plan Tires (and customizable)
Plans Start at $35/Month
GoDaddy
Metered Bandwidth
Monitoring Not Guaranteed
No Detailed Performance
Migration With Fully Managed Plan
Staging Varies By Paln
CDN With Fully Managed Plan
DNS Varies By Plan
No WooCommerce Optimization
No IP Geolocation
No Backups or Frequency Add-on
PHP 7.0, 7.1, 7.2
SSL Varies By Plan
AWS Core Infrastructure
4 Plan Tier Options
Plans Start at $4.50/month(requires 3-year contract)
OUR SERVICES
Make Your Website Stand Above The Competition
WEBSITE DEVELOPMENT
Your website is far more than an electronic billboard with your name and contact information. It tells the story of what you do, how you do it, and why your clients love you. If it's time for a brand-new website, we're ready to help. Our developers and designers will partner with you to create a beautiful, information-rich site that draws traffic and gets results.
SEARCH ENGINE OPTIMIZATION
Essentially, this means making sure people can find you on the web, but it takes highly specialized skill to make that happen. The SEO pros at Strategic Websites know how to optimize every page of your site so you will rank higher in local search listings. We use innovative techniques to make sure that thousands, even millions of people searching for the products and services you offer will connect with you.
Website Maintenance
Every site is different and has its own unique website maintenance needs. We offer several different website maintenance plans, or we can work with you to create a tailor-made custom plan, that ensures your website is secure, up-to-date, and functioning when your customers visit. Free up your valuable time from routine tasks, so that you can focus on work that matters.
Have Any Questions?
Customer support is our highest priority. We are here to answer all your questions and provide you with the service and care you deserve. Let us know what you need help with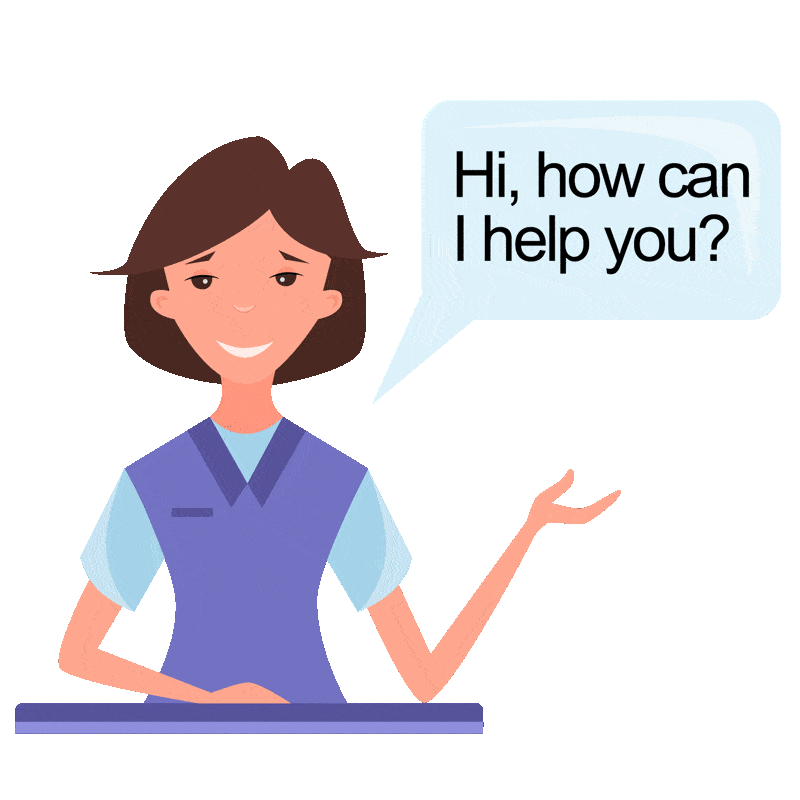 Frequently Asked Questions