Managing your website takes time and expertise. Let us handle it for you.
As the owner of a business or professional practice, your time is valuable. You shouldn't have to spend it worrying about your website.
We founded Strategic Websites after hearing dozens of clients say, "I just don't have the time, patience, and knowledge to manage all this stuff." They wanted an easy, cost-effective way to keep their websites fresh, updated, and secure every day of the year.
So we put together a team of website care experts to meet that challenge. Our Managed WordPress Care Plans give you peace of mind and plenty of choice in selecting the level of service that's right for you.
We provide hundreds of business owners with website management and website support.
Let us do the same for you.
---
Daily Cloud Backups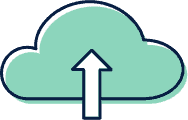 We back up 100% of the data on your site and save it daily on our secure cloud storage, using Amazon S3 infrastructure. If anything happens to your site, we have your core files and database stored remotely for easy access – so we can restore everything with just one click.
24/7 Monitoring

We detect hacking attempts in real time, responding to security issues immediately and tightening controls as needed based on the individual threat level. You can rest assured that there are expert eyes on your site around the clock, protecting confidential data and preventing service disruptions.
Weekly Updates for Plugins, Themes & WP Core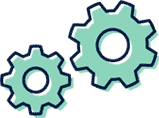 We scan the core, theme, and plugin files that keep your site running, making sure they're fully up-to-date and aligned with originals in the WordPress repository. This step assures smooth functioning throughout your site.
Content Updates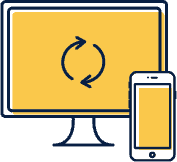 A website is never "done." You want to add fresh content to your site frequently, but between all of the responsibilities of running your business, where can you fit this in? Fresh content is one of the most powerful ways to drive traffic to your website and keep those visitors interested as they learn about what you do. We offer website support service to help you keep your website content fresh and up-to-date. Get our WordPress Unlimited management plan which includes website support!
Security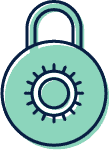 We use a robust, layered approach to website security that minimizes the risk of data breaches and other negative incidents. Our protocols are designed to safeguard your website's dashboard and server information and keep sensitive data out of hackers' reach.
Speed Improvements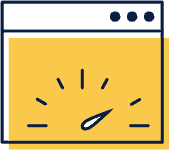 NO ONE likes a slow website. It's beyond irritating! Our experts will work to minimize page loading times, which can help you improve Google rankings for greater visibility and enhanced website traffic.
Need more than website management? We're here for you.
---
At Strategic Websites, we're all about turning clicks into clients. We draw on the full range of our digital marketing expertise to make your website stand apart from all the rest.
WEBSITE DESIGN
Your website is far more than an electronic billboard with your name and contact information. It tells the story of what you do, how you do it, and why your clients love you. If it's time for a brand-new website, we're ready to help. Our developers and designers will partner with you to create a beautiful, information-rich site that draws traffic and gets results.
SEARCH ENGINE OPTIMIZATION
Essentially, this means making sure people can find you on the web, but it takes highly specialized skill to make that happen. The SEO pros at Strategic Websites know how to optimize every page of your site so you will rank higher in local search listings. We use innovative techniques to make sure that thousands, even millions of people searching for the products and services you offer will connect with you.
NEW CONTENT CREATION
Adding a blog to your website? Need to share new information about products, services, and events? Whether you're updating a few pages or changing the tone and content of your entire site, we have the expertise you need. Our skilled content creators will work with you to refresh your message and make sure it's powerfully aligned with your organization's goals.