OUR SOLUTIONS
A Complete Solution For Your WordPress Website
Daily Cloud Backups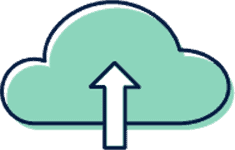 Every day we make a complete, 100% backup of your site's data and secure it in the cloud, using Amazon S3 infrastructure. That way, if anything happens to your site, we have your core files and database stored remotely for easy access – so we can restore everything and have you up and running again in no time.
24/7 MONITORING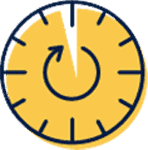 We provide site monitoring services 24 hours a day, 7 days a week. Your site is watched and protected in real-time by computer security experts. So you can go about your workday knowing that should anything happen to your site, our team is on standby and ready to protect or assist.
Website Theme & Plugin Updates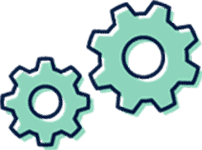 Due to increased security concerns, themes, plugins, and WordPress services get constant patches and updates. Ideally, you should apply these patches as soon as you can. However, sometimes new updates can break your site or cause another plugin to stop working. We regularly scan your site to ensure everything is fully up-to-date and aligned with originals in the WordPress repository, and won't cause issues once applied.
Speed Optimization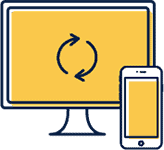 New studies show that most visitors will only wait 3 seconds for a site to load before abandoning it forever. Page speed is also a critical component in your Google search result rankings. You cannot afford a slow site. Our team works to improve your site speed, enabling you to enjoy the best possible performance.
Robust Security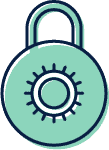 We protect your site with a layered website security approach that provides robust protection while also minimizing the effects of a breach should one occur. We've developed protocols that help safeguard your website's dashboard and sensitive server information while keeping sensitive data out of the hacker's reach.
Reliable Website Support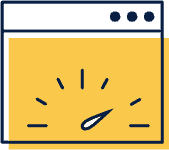 All of our team members and website developers are highly-trained WordPress experts who work together to provide you with fast turnarounds on any job and the best support possible. Our maintenance plans provide peace of mind and give you a range of choices so that you can select the right level of service for your needs. Simply email us and we'll be happy to discuss your website needs and craft a custom solution for you.
.
OUR PLAN
Cover All Of Your Essential Website Maintenance
With Our WordPress Managed Care Plan
Your website is the face of your business, your online calling card, and what establishes your authority online. Broken websites are the digital equivalent of a shop with a shattered or boarded-up window. You never know when a customer will visit and cannot afford for your site to be down at any time.
That's why we provide a WordPress Managed Care Plan to ensure your website is always up-to-date and secure with our 24/7 security and uptime monitoring. We take a proactive approach to finding and fixing potential threats before they become bigger issues, and restore your website when it's down.
Why Your Website Needs A WordPress Managed Care Plan
These days you only have a few seconds to make a lasting impression. A page that's offline, a broken link, or any other minor issue is all it takes to drive away customers. 88% of online customers will not return to a site after a bad experience.
Because security is a major concern, developers are constantly releasing updates and patches. Unfortunately, sometimes these patches can break your site. Staying on top of all the changes in the industry and technology is a full-time job in itself. But you can't be expected to sit refreshing your web page every few minutes to ensure things are up and running.
We take a proactive approach to website maintenance. You get daily cloud backups, regular monitoring of your themes and plug-ins for the latest security patches, and much more to ensure your site is secure and running smoothly. You'll also receive detailed reports on how well your website is performing.
When you enroll in our WordPress Managed Care Plan, you can also get discount pricing on help from our Website Support Team. Our team can be on standby to help you with any website content updates, website errors, broken images, or the hundreds of tasks available with our website maintenance plan.
HAPPY CLIENTS
We're Friendly & Easy To Work With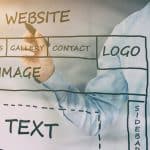 Lori Weisman, MA, LMHC.
"I recently began working with Jamie and his team at Strategic Websites. Jamie and his team handled everything efficiently and tended to every last detail. Jamie is so knowledgeable, personable and has a lot of integrity. He knows how to make a business grow and this shows through in all of his suggestions. The team never lost patience with me as I needed some extra hand holding and guidance. Jamie went out of his way to get my website live as I had a deadline to meet. He really cared about my project and took the time to understand what my needs were. I trust him completely and intend on using him to continue to build my business tapping into his wealth of knowledge. My only hesitation in highly recommending him is that he will be too busy for me!"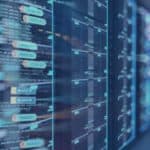 Paul McCandless, MFT
"I started to implement some of the strategies you talked with me about last fall in terms of raising my Google rating. So, I Googled the above search term and for the first time ever I showed up on the front page! A credit to your expertise. Thank you!"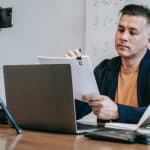 Corey Pontz / CWP Design Studio
We love working with Strategic Websites. First and foremost, they are reliable – that is the most important thing that I look for in a web development partner. When they say they are going to do something, they do it…and, many times, quicker than I had anticipated. The value that they bring to the relationship is immeasurable. However, what makes working with them so enjoyable is their website management after site launch. They never abandon ship and are always available when you need them. I can't recommend them highly enough.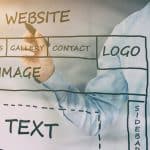 Emily Kramer-Golinkoff – Co-Founder, Emily's Entourage
"We have had the pleasure of working with Jamie Markizon and Strategic Websites for a number of years now. They're the most reliable resource for managing and updating our website. But on top of their talent, experience and professionalism, they're also the kindest, most wonderful people. It's a joy to collaborate with them and we feel really lucky to have such stellar people on our team."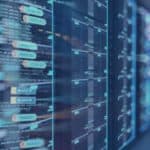 PanoramaPatientNetwork.org
"We started working with WP Nonprofits and Strategic Websites in an effort to boost our ad grant utilization, increase our social media engagement, and develop a new website. Once we started our relationship with WP Nonprofits and Strategic Websites, we began seeing great results. They have consistently helped us get almost full utilization of the $10,000 monthly Google Ad Grant. Plus, our newly developed website is drawing in more visitors and our social media presence is becoming more widely known thanks to the increased engagement. We recommend WP Nonprofits and Strategic Websites for any of your nonprofit marketing and website needs."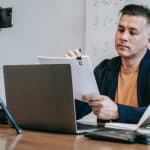 Alexa Elkington, LMFT / Couplecounseling.com
I had the good fortune to meet Jamie Markizon in 2016. I was super impressed with his knowledge, his attitude and his desire to make the businesses he works with more successful. I knew then I wanted him on my team. The next year I consulted Jamie on redoing my website. He helped me all along the way. Today, 2021, my website continues to be number one on google searches in my area. My business continues to grow and Jamie and his team are keeping me current. I appreciate the quick turn around time I receive when I request a change or post a blog. I am very glad I have this company, Strategic Websites, managing my website and driving my web traffic. Their work gives me the time I need to do my work.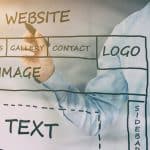 Jessica Myers, LCSW, Emergent Relationship Center
"Strategic Websites helped me create a reliable stream of clients. Before working with them I was constantly worried about getting new clients and having enough work. Building a private practice is hard and I really struggled to keep my spirits up before I hired Strategic Website. Now, I am getting consistent calls and am currently hiring someone to help me answer and return all my phone calls."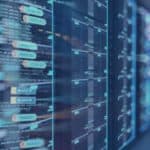 Tom Burton, Certified Transactional Analyst Psychotherapist
"Thank you for all that you have done and are doing. I would like to continue working with you. I also appreciate the support plan that I bought into. Your team is great. I value the quick response time and their expertise at doing the work."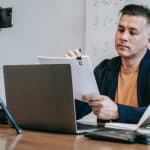 Sue Diamond, MA, RCC Founder of Good Life Therapy & Good Life Recovery
"I have been working with Jamie and his team for many years. They have set up 2 awesome websites for me and continue to provide me with timely trouble shooting, updates and maintenance. I love working with this team. Their care and professionalism shines through consistently. There have been so many times when Jamie and others have gone 'above and beyond' the call of duty, and bailed me out of a crisis on a weekend! I value so much what they have helped me build and I couldn't continue to be a successful entrepreneur, without their ongoing guidance and support. You can't go wrong choosing them to work with."
OUR PROCESS
Why Use Our Website Maintenance Plan?
We live and breathe website and WordPress development, so you can rest assured we are up-to-date on the latest developments, trends, and best practices. We regularly test new features and let you know how any of the new updates could be implemented to help improve your site's optimization.
We've helped hundreds of businesses over the years with their website maintenance and website support needs. Because of this, we understand that not every business has the same needs. So, we offer customized support levels tailored directly to your business needs. We believe you should pay only for the service and support you need.
Some of the services you'll enjoy:
24/7 Security & Uptime Monitoring
Cloud Backups Daily
Google Analytics Connected
Weekly Theme & Plugin Updates
Fast Website Restoration
Reports Weekly
Security Optimization
Speed Optimization
Mobile & Tablet Optimization
$1000+ Free Premium Plugins
Priority Support
Support Hourly Rate Discount
Knowledge Base & Video Training
Developer Hourly Rate Discount
OUR SERVICES
Make Your Website Stand Above The Competition
WEBSITE DEVELOPMENT
Your website is far more than an electronic billboard with your name and contact information. It tells the story of what you do, how you do it, and why your clients love you. If it's time for a brand-new website, we're ready to help. Our developers and designers will partner with you to create a beautiful, information-rich site that draws traffic and gets results.
SEARCH ENGINE OPTIMIZATION
Essentially, this means making sure people can find you on the web, but it takes highly specialized skill to make that happen. The SEO pros at Strategic Websites know how to optimize every page of your site so you will rank higher in local search listings. We use innovative techniques to make sure that thousands, even millions of people searching for the products and services you offer will connect with you.
Website Hosting
Premium WordPress hosting for everyone, small or large! Get the best managed WordPress hosting solution available today that boasts next generation infrastructure, rock-solid security, and lightning-fast speed unlike anything we've ever seen. We make sure your website is fast, secure, and always up so your visitors trust you. Guaranteed.
Have Any Questions?
Customer support is our highest priority. We are here to answer all your questions and provide you with the service and care you deserve. Let us know what you need help with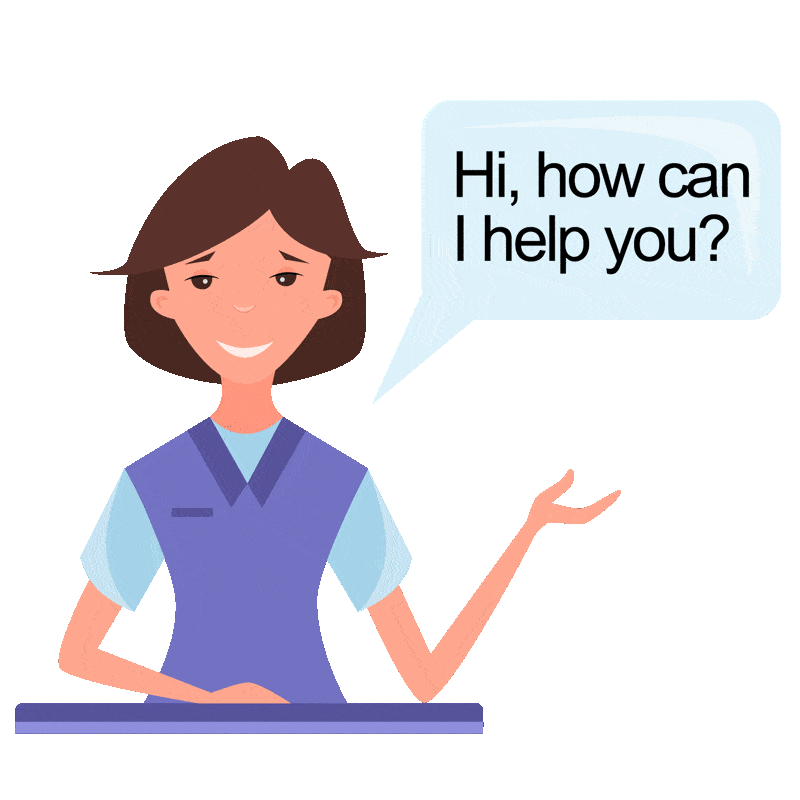 Frequently Asked Questions